Baby who starved to death while her teen mother partied for six days did not cry 'because she knew it was pointless' after being left alone multiple times
A helpless baby who starved to death after her teenage mother left her alone 11 times in two months did not cry because she knew it was pointless, a court has heard.
Verphy Kudi, 19, was sentenced to jail for nine years yesterday after she left her 20 month old daughter Asiah alone.  
She went to a 1990s music concert in Elephant and Castle, London, and even had a DJ announce her birthday during her days long jaunt away from home, a court heard.
All the while Asiah was alone in her flat in a 'supported housing' block in Brighton more than 50 miles away.
Asiah tragically died from influenza and starvation after having been left unattended for five days, 21 hours and 58 minutes, prosecutors said.
When paramedics were finally called to the flat on December 11, 2019 after Kudi had returned, they found her 'incoherent, distressed and distraught' and her daughter lying on the floor.
Consultant paediatrician who reviewed the case Dr Nicola Cleghorn said Asiah had probably learnt that crying for help was pointless.
She said this is why neighbours and staff did not hear the baby while she was left on her own.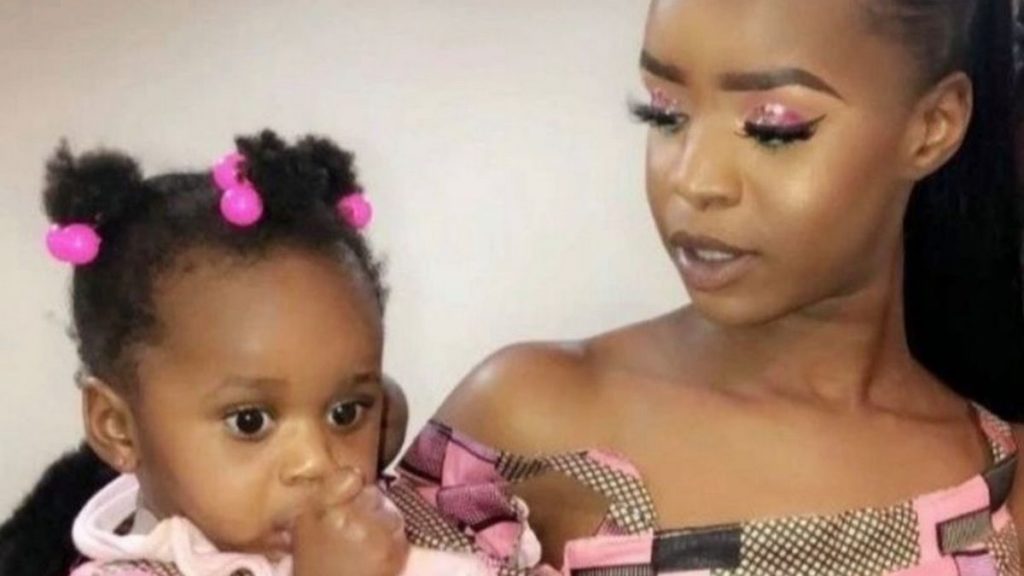 From the parties Verphy Kudi attended we can paint a picture on her personality and from the list we have:
+DEC 5: Leaves Brighton, celebrates 18th with BF in a restaurant in Fulham, London.
+DEC 7: Attends Juiced90s concert in Elephant and Castle, London.
+DEC 9: Separate birthday party in Coventry, 150 miles from home.
+DEC 10: Returns to London and stays at friend's flat overnight.
+DEC 11: Returns to Brighton at 3.38PM. Calls 999 two and half hours later.
Kudic yesterday appeared in the dock at Lewes Crown Court on Friday for sentencing after pleading guilty to manslaughter.
She broke down in tears as she was jailed for nine years and taken away by court staff.
Judge Laing said the baby had gone through 'almost unimaginable suffering' before dying alone in the flat.
She added: 'She was a helpless young child and relied completely on you as her mother to proved for her needs.'
She told her Kudi 'grossly abused her trust' and had prioritised her desire to 'celebrate your birthday and the birthday of friends' rather than the needs of her own child.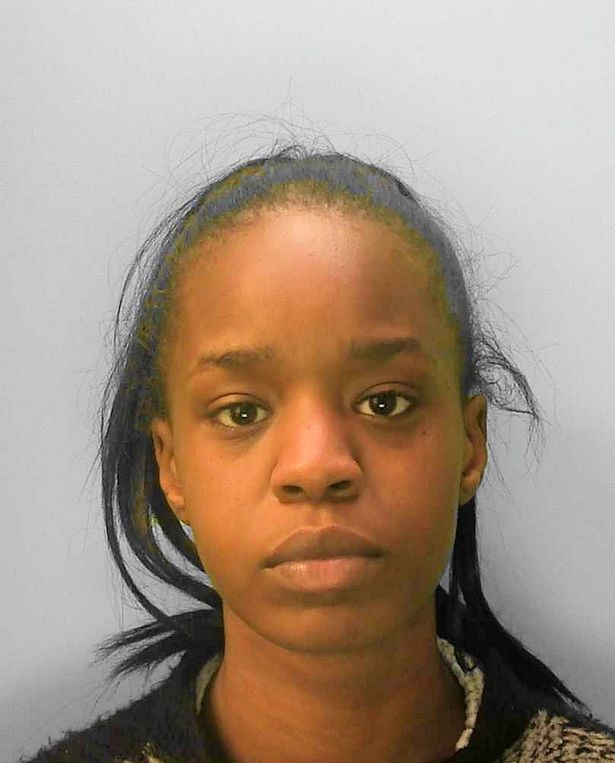 Wearing a black jacket and a face mask, Kudi bowed her head as details of the final days of her daughter's life were read out in the courtroom.
The court heard that Kudi had been a happy girl growing up a whose laughter would light up the whole house.'
But from the age of 14 she became withdrawn and began truanting from school and going missing from home.
Social services stepped in and she was assigned a social worker and moved to a placement at a safe house in Norfolk.
But there were concerns she had become involved in child sexual exploitation and she fell pregnant and moved back to Brighton.
Kudi settled in well in a flat but the court heard she began to abandon her daughter alone in the flat to meet up with friends and go out to parties.
In the three months leading up to her death there were at least six other occasions she left Asiah alone in the flat – once for two whole days.
Detective Chief Inspector Andy Wolstenholme, said after discovering the case; 'This was a particularly distressing case for my team and me to investigate, and has caused great sorrow amongst Verphy's family and the many agencies that have supported Verphy and Asiah.
'In pleading guilty, Ms Kudi accepted the terrible judgements she made in leaving her child alone and unprotected for such a protracted period, and accepts the lies she told to friends, family and professionals to cover up her neglect of her daughter and in order to avoid being caught.
'I hope Verphy's acceptance will help the rest of her family to grieve the terrible loss of Asiah. Sussex Police will always go the extra mile to investigate offending against children and all vulnerable people, as well as supporting their families and friends.
'I would always urge anyone who has concerns for the wellbeing of a child, or vulnerable adult, to contact the relevant authorities as early as possible, so that supportive interventions can be made.'
Source : dailymail