WaterLight : The salt water/urine powered lantern
Colombian renewable energy start-up E-Dina has developed a cordless light that converts salt water into electricity as a more reliable alternative to solar lamps in off-grid communities.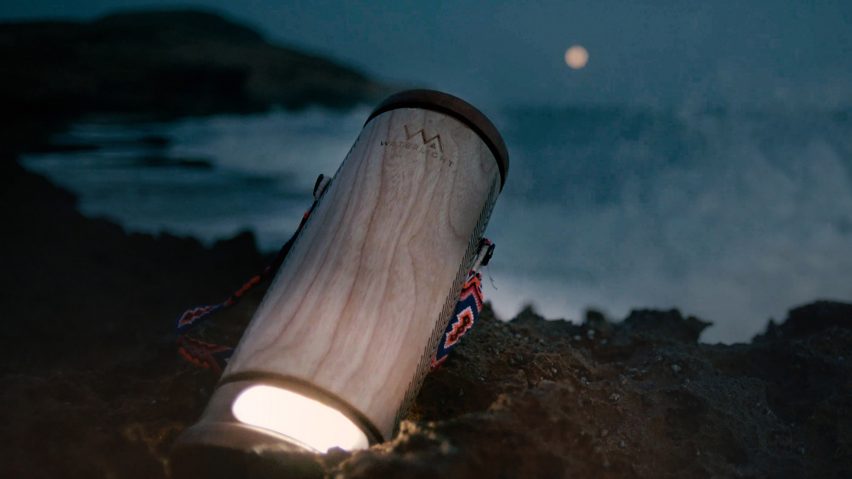 The portable device, called WaterLight, needs to be filled with 500 millilitres of seawater (or urine in emergency situations) to emit up to 45 days of light.
the project was designed in collaboration with the Colombian division of creative agency Wunderman Thompson as a stand-in for solar energy, which is often used to supply remote locations but which is weather-dependant.
« WaterLight can be more efficient than solar energy lanterns because it regenerates instantly, » said Pipe Ruiz Pineda, executive creative director of Wunderman Thompson Colombia.
« Once filled with water, the energy delivery is immediate while solar lanterns need to transform solar energy to alternative energy to charge batteries and they only work if there is sun. »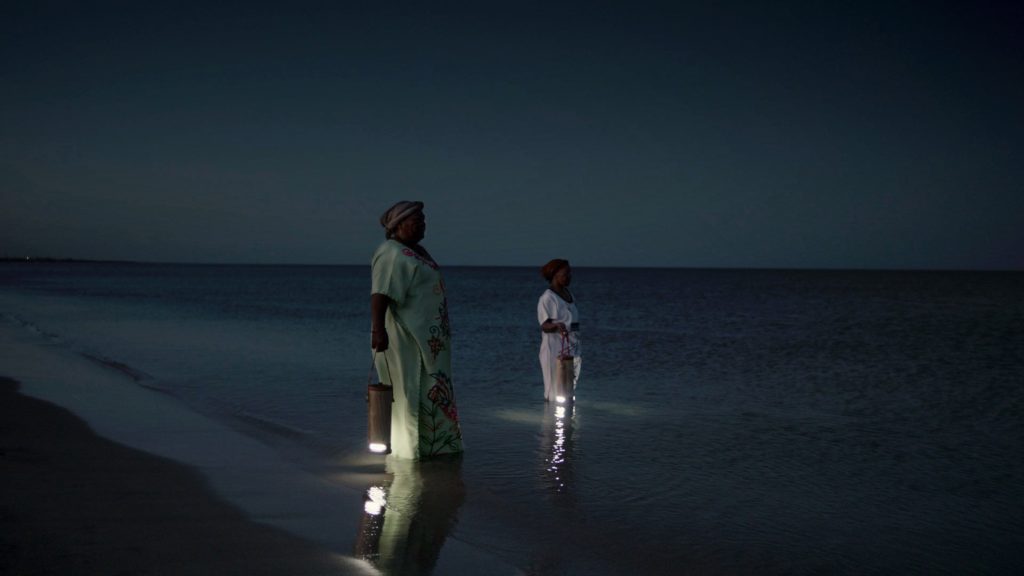 WaterLight works 24 hours a day through ionisation, which sees electrolytes in the saline liquid react with magnesium and copper plates on the interior of the lamp to produce electricity.
Although this is a long-established process, E-Dina has developed a way to sustain the chemical reaction over a prolonged period of time so that it can be used to power a light source.
« They patented a way of ionisation that lasts longer than any technology before, » Pineda told Dezeen.
The lantern has a cylindrical case made of a special kind of wood named Urapán wood with a circuit integrated into its base and a perforated cap on top that allows water to flow into the device while the hydrogen gas created during the ionisation process can escape.
After the salt particles have evaporated, the lamp can be emptied and refilled and the used water can be repurposed for washing or cleaning.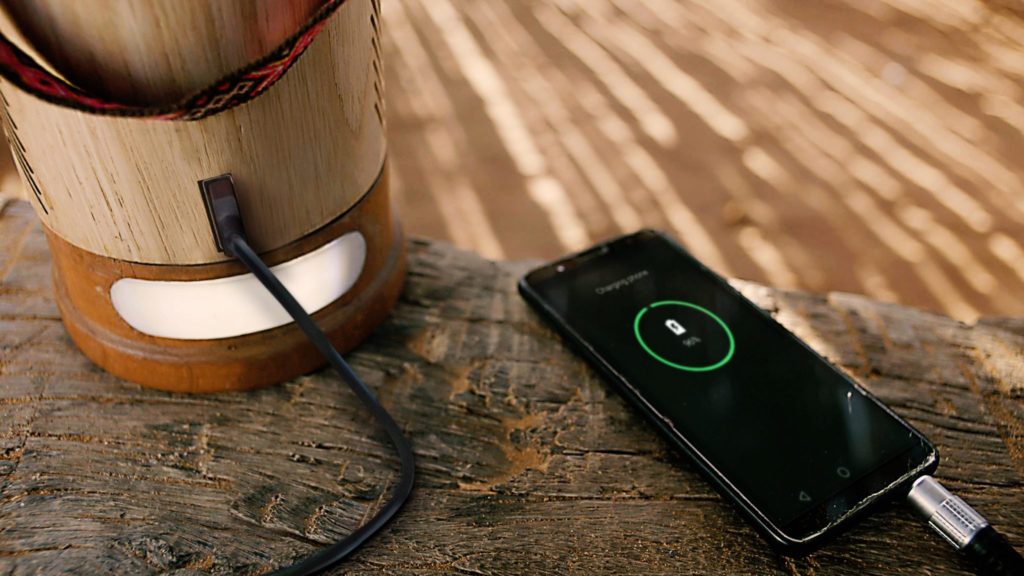 Acting as a mini power generator, the device can also be used to charge a mobile phone or another small device via its integrated USB port.
Note: the lamp does also work with urine but only in emergency situations.
Source: dezeen